Most recently, I have created works that explore the ideas of Utility, Uniform and Everyman. The universal materials such as corrugated metal and cardboard as well as denim are used to express the nature of imposed conformity, routine and order.  
This has lead to an exploration into the sensation of pressure in a new series of works that create an optical illusion of movement, disorientation and volume when viewed at close range. Within these are 'bubbles' which can be seen within the linear field if viewed at close proximity.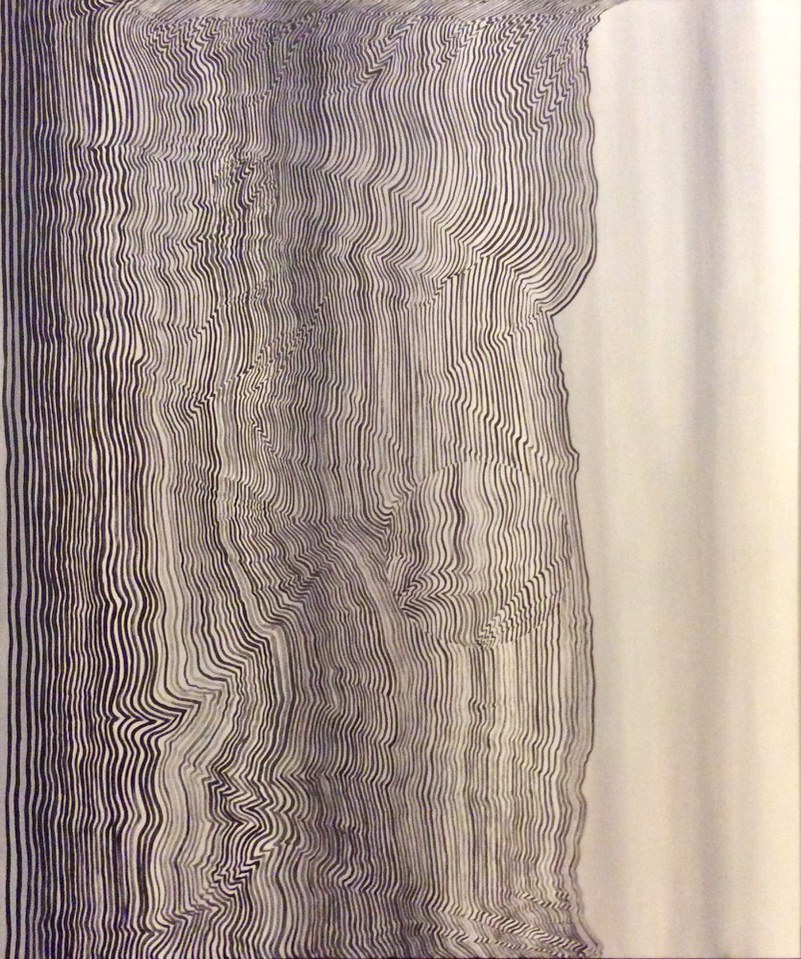 The process of painting close lines causes the eye to loose focus as the number of lines build. Also the hand begins to waiver creating small errors in the drawn 'straight' line. These errors become exaggerated as I try to stay the same distance form the previous line. My imposed order becomes infected with a random disorder which waxes and wanes as the work progresses.